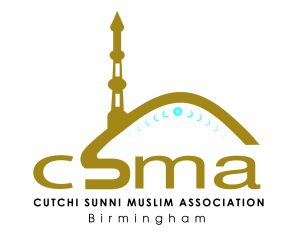 Founded in 2010 by Mr. Mohammed Azeem H Suleman, Cutchi Sunni Muslim Association Birmingham (CSMA Birmingham) aims to serve the Muslim community of the West Midlands by providing them with community services, such as:
Promoting Islam, its teachings and way of life to the whole community.
The advancement of Education (IT, English Language, Careers Advice, Faith, Health and Dietary)
Encouraging and developing Social and Sporting activities (get active and stay healthy), Social Outing and Events for all ages.
Networking with other associations to promote unity and harmony within the different communities in West Midlands.
Working with other charities on projects such as Food Banks, Financial Hardships and Bereavement and Funeral Support.
Even though we are a Muslim based organisation but our services and projects welcome all communities as we work with multi-faith communities and charities on many projects such as helping the homeless and vulnerable, offering them nutritious food and counselling to support their need for a better life. We also work on poverty projects locally and in countries in need of help. And we offer free bereavement and funeral support to all communities in Birmingham, helping the families from start to finish at no cost at all.
Cutchi Sunni Muslim Association Birmingham is a registered Charity (1191942) that relies solely on volunteers help and donations. The association and its services are administered and managed by the Management Team (Trustees): Mohammed Azeem H Suleman, Sultan Mahmood, Zahra Suleman and Shaida Mussani.
We do our best to help anyone in need. Our slogan is:
"Serving the Creator by serving his Creation"
For more information or to join us, please email info@csmabirmingham.co.uk